Socials are arranged every night during the RIPE Meeting week to give attendees the opportunity to unwind and network with each other. Our sponsors put together creative, entertaining and memorable socials.
---
Monday, 15 November 18:00-20:00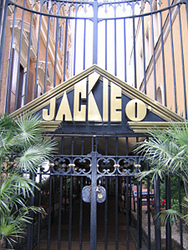 Welcome Event
Join us for refreshments and snacks at Jackie O, one of Rome's famous La Dolce Vita style venues!
The venue is right around the corner (90 metres) from the RIPE 61 meeting venue.
Jackie O
Via Boncompagni 11 Centro Storico, Rome, 187
Sponsors:
---
Tuesday, 16 November 22:00-02:00
AMS IX and NaMeX invite you to an evening of celebration and partying.  Join us for drinks, food, good music and a good time at the Hard Rock Cafe.
Hard Rock Cafe Rome
Via Vittorio Veneto 62 a/b
Sponsors:
---
Thursday, 18 November 19:30-00:00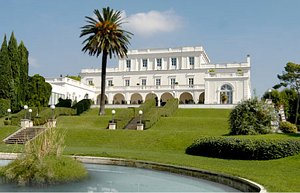 RIPE Dinner
The RIPE 61 Dinner will take place at the Villa Miani.
Built high up on the slopes of Monte Mario in the early 1900s for the Miani Counts, Villa Miani is surrounded by beautifully kept gardens and offers a unique panorama overlooking the city of Rome.
Dinner is served buffet style and there's an open bar. After dinner there will be plenty of time for dancing and socialising.
The RIPE Dinner ticket costs 70 euros per person. Please bring your ticket with you to show at the entrance of the venue.
Sponsor: